Today in Philippine History, May 15, 1893, Jose Nepomuceno was born in Manila
On May 15, 1893, Jose Nepomuceno
, known as the Father of Philippine Movies, was born in Manila. Nepomuceno pioneered the motion picture industry in the Philippines in 1917, and has produced several hundred films throughout his lifetime.
He is best known today for producing the first all-Filipino picture in 1919 titled "Dalagang Bukid", which was based on a popular zarzuela of the time.
In his early 20s, Nepomuceno mastered the craft of photography and rose to prominence in Manila which was the prelude to start a film company, Malayan Movies.
The concept of production design and art direction for the movies was first applied and put to use in his photography studio. Many of his customers used his sets as background for picture-taking.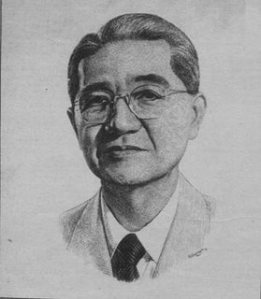 Before he started making feature films, he also made subtitles in English and Spanish which he inserted in French and Italian films. As he became an accredited correspondent of Pathé and Paramount News, his newsreels were shown abroad.
Nepomuceno's newsreels included the funeral of the first wife of House Speaker Sergio Osmeña Sr. in Cebu; filming the wife of the boxer Pancho Villa as he became the flyweight champion; and the earthquake in Japan in 1923 (the first newsreel taken by a Filipino outside of the Philippines).
As the sound technology arrived in the Philippines in 1929, Nepomuceno produced "Punyal na Ginto" in 1932, a movie based on the novel by Antonio Sempio. It was the very first Filipino-produced sound movie made in the Philippines.
The movie was partially silent and partially with sound, as Nepomuceno just experimented with sound in the latter part of the movie.
Nepomuceno's other later movies include "La Venganza de Don Silvestre" (1920), "La Mariposa Negra" (1920), "El Capullo Marchito" (1921), and "Hoy o Nunca, Besame" (1923). In 1930, Nepomuceno produced his masterpiece, Noli Me Tangere, considered one of the greatest films in Philippine cinema history.
Nepomuceno is the acknowledged founder of Malayan Movies (1917), Malayan Pictures Corporation (1931), Nepomuceno Production (1932), Nepomuceno- Harris-Tait Partnership (1933), Parlatone Hispano-Filipino Inc. (1935), X'Otic films (1938) and Polychrome Motion Picture Corporation (1946).
Malayan Movies (and later Malayan Pictures Corporation) was the major domestic film producer during the era of silent films.
Nepomuceno discovered and trained about 90 percent of the Pre-war craftsmen in both the creative and technical fields of the industry, including stars, directors, and technicians.
He continued directing and producing movies until he passed away on December 1, 1959 at the age of 66.
Reference: Philippines News Agency archives