The stupidity of submitting to Spanish sovereignty - Sultan Kudarat
(A speech by the great Muslim ruler of Mindanao, Corralat as the Spaniards garbled his name, to the Malanaos of the Lake, or Lanao region in 1638 from Friar Luis de Jesus' history of the Recollect missions.)
You men of the Lake, forgetting your ancient liberty, have submitted to the Castilians. Such submission is sheer stupidity. You cannot realize to what your surrender binds you. You are selling yourselves into slavery to toil for the benefit of these foreigners.
Look at the regions that have already submitted to them. Note how abject is the misery to which their peoples are now reduced. Behold the condition of the Tagalogs and of the Bisayans whose chief men are trampled upon by the meanest Castilian. If you are of no better spirit than these, then you must expect similar treatment. You, like them, will be obliged to row in the galleys.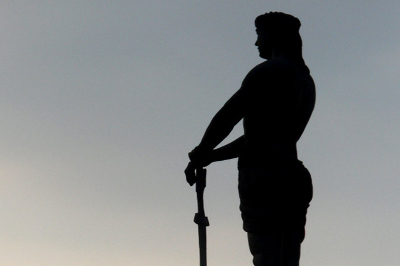 Just as they do, you will have to toil at the shipbuilding and labor without ceasing on other public works. You can see for yourselves that you will experience the harshest treatment while thus employed.
Be men. Let me aid you to resist. All the strength of my Sultanate, I promise you, shall be used in your defence.
What matters it if the Castilians at first are successful? That means only the loss of a year's harvest. Do you think that too dear a price to pay for liberty?
Sultan Kudarat
Reference:
Gems of Philippine oratory; selections representing fourteen centuries of Philippine thought, carefully compiled from credible sources in substitution for the pre-Spanish writings destroyed by missionary zeal, to supplement the later literature stunted by intolerant religious and political censorship, and as specimens of the untrammeled present-day utterances by Austin Craig, page 20-21, University of Manila, 1924.