Today in Philippine history, July 6, 1765, Jose Raon arrived in Manila to become Governor General
On July 6, 1765, Jose Raon (Jose Antonio Raon y Gutierrez) a native of Navarra, military officer of high rank, arrived in Manila to assume the position of Governor-General. He relieved Francisco Javier de la Torre.
He is remembered as very able but unscrupulous.
He is most conspicuous for his revision of the "Ordinances of Good Government" drawn up by one of his predecessors Pedro Manuel de Arandia, the revision being dated February 26, 1768; and the expulsion of the Jesuits from the islands (1768), in pursuance of the orders received from Madrid dated March 1, 1767. In 1769 he decreed the expulsion of the Chinese from Filipinas, although this was not fully enforced.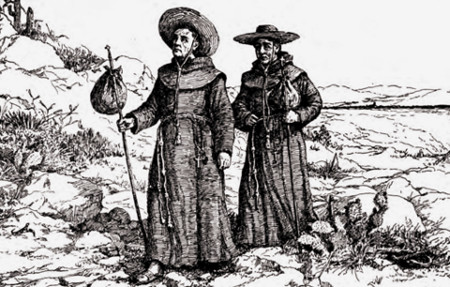 Early in October, 1766, French astronomer Le Gentil, whose Voyage was valuable contribution to science and to the history of Filipinas at that time, arrived at Manila, commissioned by the French government to make observations on the approaching transit of Venus. Le Gentil noted (in Le Gentil, Voyage, II) that, Raon was one of the most shrewd of the governors of Manila in enriching himself without causing any one to complain. Raon even displayed to him (Le Gentil) the magnificent "presents" which he had received from the officers of a French ship which came to Manila in evasion of the standing prohibition of foreign trade there.
Raon was condemned for having revealed to the Jesuits, beforehand, in exchange for a large sum of money, the news that their expulsion had been decreed, and for other acts of disobedience to the royal commands regarding that expulsion.
The faithlessness of Raon eventually reached the Royal court which sent Don Simon de Anda (second term) to relieve him and ordered Anda to immediately commence legal proceedings against Raon. Many charges were brought against him and three others; these were Francisco Henriquez de Villacorta and Domingo Blas de Basaraz, members of the Audiencia, and Juan Antonio Cosio, the governor's secretary.
In most of these charges, Raon tried to make excuses for his conduct, or to throw the blame on Galvan or Villacorta; but Anda declares that they were all partly or wholly proved, and that Raon neglected everything in his official position. His secretary Cosio, was especially denounced for having drawn up and attested the false declaration that Raon had obeyed his instructions and performed his duty faithfully in the expulsion of the Jesuits.
Raon was found guilty on the charge of having given information to the Jesuits of the measures to be taken against them.
Cosio was banished to Africa. Raon died in Manila.
Raon street in Quiapo, Manila was named after him.
Sources:
The Philippine Islands, 1493-1803; explorations by early navigators, descriptions of the islands and their peoples, their history and records of the Catholic missions, as related in contemporaneous books and manuscripts, showing the political, economic, commericial and religious conditions of those islands from their earliest relations with European nations to the beginning of the nineteenth century; (Volume 50, 1764-1800), Emma Helen Blair, et., al.