Today in Philippine History, February 10, 2003, Dr. Josette Biyo was honored by the Massachusetts Institute of Technology
Thursday February 09, 2012 ()
On February 10, 2003, Dr. Josette Biyo
, a teacher at the Philippine Science High School-Western Visayas Campus, was honored by the Massachusetts Institute of Technology's Lincoln Laboratory in Lexiton, Massachusetts by naming a minor planet or planetoid (13241) after her.
Planet Biyo is nine kilometers in diameter and is located at the belt between Mars and Jupiter.
Dr. Biyo won in 2002 the grand prize in the Intel International and Engineering Fair in Louiseville, Kentucky.
She presented before the panel of judges and about 150 teachers from all over the world her method of teaching Science Research to high school students in Iloilo.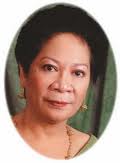 Biyo noted that Filipino teachers can compete globally by introducing innovations and strategies for teaching despite problems such as the rapidly declining environment and the lack of equipment and facilities for scientific endeavors.
These innovations included:
Building a scientific library
Conducting field studies
Establishing linkages with research institutions in the country
Holding science forums in school
Teaching students laboratory and field techniques which would help them in the conduct of their research work
Judges and teachers from different parts of the world were amazed that even in the absence of sophisticated equipment, Dr. Biyo's students were able to produce "quality research outputs beyond their expectations."
Reference: Philippine News Agency
Photo: Science and Technology Information Institute