Getting to know Jun Ong, Northern Samar's new Governor
(This is part of the factual background of the Supreme court decision on G.R. Nos. 92191-92, July 30, 1991 questioning the citizenship of the Jose Ong. Jr.)
In the year 1895, Ong Te
, arrived in the Philippines from China. Ong Te established his residence in the municipality of Laoang, Samar (present day Northern Samar) on land which he bought from the fruits of hard work. As a resident of Laoang, Ong Te was able to obtain a certificate of residence from the then Spanish colonial administration.
Ong Te was the grandfather of Jose Ong, Jr, better known as Jun Ong, Northern Samar's new Governor (2013-2016).
The father of Jun Ong, Jose Ong Chuan, was born in China in 1905. He was brought by Ong Te to Samar in the year 1915.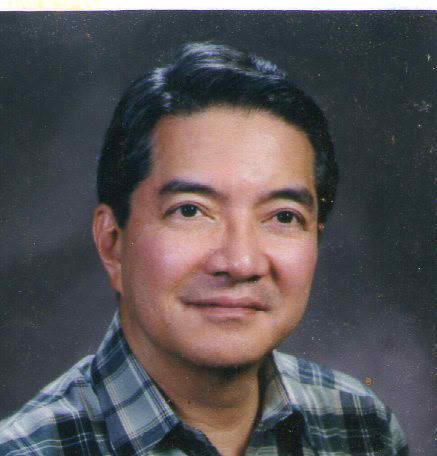 Jose Ong Chuan spent his childhood in the province of Samar. In Laoang, he was able to establish an enduring relationship with his neighbors, resulting in his easy assimilation into the community.
As Jose Ong Chuan grew older in the rural and seaside community of Laoang, he absorbed Filipino cultural values and practices. He was baptized into Christianity. As the years passed, Jose Ong Chuan met a natural born-Filipino, Agripina Lao. The two fell in love and, thereafter, got married in 1932 according to Catholic faith and practice.
The couple bore eight children, one of whom is the new Governor who was born in 1948.
Jun Ong's father never emigrated from this country. He decided to put up a hardware store and shared and survived the vicissitudes of life in Samar.
The business prospered. Expansion became inevitable. As a result, a branch was set-up in Binondo, Manila. In the meantime, the father of Jun Ong, unsure of his legal status and in an unequivocal affirmation of where he cast his life and family, filed with the Court of First Instance (CFI) of Samar an application for naturalization on February 15, 1954.
On April 28, 1955, the CFI of Samar, after trial, declared Jose Ong Chuan a Filipino citizen. On May 15, 1957, the CFI of Samar issued an order declaring the decision of April 28, 1955 as final and executory and that Jose Ong Chuan may already take his Oath of Allegiance. Pursuant to said order, Jose Ong Chuan took his Oath of Allegiance; correspondingly, a certificate of naturalization was issued to him.
At the time Jose Ong Chuan took his oath, Jun Ong then a minor of nine years, was finishing his elementary education in the province of Samar. There is nothing in the records to differentiate him from other Filipinos insofar as the customs and practices of the local populace were concerned.
Fortunes changed. The house of the family of Jun Ong in Laoang, Samar was burned to the ground. Undaunted by the catastrophe, Jun Ong's family constructed another one in place of their ruined house. Again, there is no showing other than that Laoang was their abode and home.
After completing his elementary education, Jun Ong, in search for better education, went to Manila in order to acquire his secondary and college education.
In the meantime, another misfortune was suffered by the family in 1975 when a fire gutted their second house in Laoang, Samar. The respondent's family constructed still another house, this time a 16-door apartment building, two doors of which were reserved for the family.
Jun Ong graduated from college, and thereafter took and passed the CPA Board Examinations.
Since employment opportunities were better in Manila, Jun Ong looked for work here. He found a job in the Central Bank of the Philippines as an examiner. Later, however, he worked in the hardware business of his family in Manila. In 1971, his elder brother, Emil, was elected as a delegate to the 1971 Constitutional Convention. His status as a natural born citizen was challenged. Parenthetically, the Convention which in drafting the Constitution removed the unequal treatment given to derived citizenship on the basis of the mother's citizenship formally and solemnly declared Emil Ong, Jun Ong's full brother, as a natural born Filipino. The Constitutional Convention had to be aware of the meaning of natural born citizenship since it was precisely amending the article on this subject.
Jun Ong frequently went home to Laoang, Samar, where he grew up and spent his childhood days.
In 1984, Jun Ong married a Filipina named Desiree Lim.
Jun Ong after being engaged for several years in the management of their family business decided to be of greater service to his province and ran for public office. Hence, when the opportunity came in 1987, he ran in the elections for representative in the second district of Northern Samar. Jun Ong was overwhelmingly voted by the people of Northern Samar as their representative in Congress.
On May 13, 2013, Jun Ong was elected Governor of the Province of Northern Samar.
References

Supreme Court decision on G.R. Nos. 92191-92 July 30, 1991, via the The LawPhil Project, Arellano Law Foundation
Video source: GMA News Youtube channel (https://youtu.be/K7OkOKTo830)