The Marcos legacy - history will be the final judge
Sunday October 08, 2017 ()
During his first State of the Nation Address, President Ferdinand E. Marcos bared plans for the country's economic development, including an aggressive infrastructure program encompassing a nationwide network of roads and bridges, dams and power plants, hospitals and institutions, among others - infrastructure that still stand today.
These include the Maharlika Highway connecting Luzon to the Visayas and Mindanao, North Luzon Expressway, South Luzon Expressway and Circumferential Roads 1-10, as well as medical institutions, like the Philippine Heart Center, National Kidney and Transplant Institute and Lung Center of the Philippines; state colleges and universities, such as Don Mariano Marcos Memorial State University, Bicol University and Cagayan State University; San Juanico Bridge, Mactan-Mandaue Bridge, Tiwi Geothermal Power Plant, Pantabangan Hydro Electric Power Plant and the BLISS housing projects.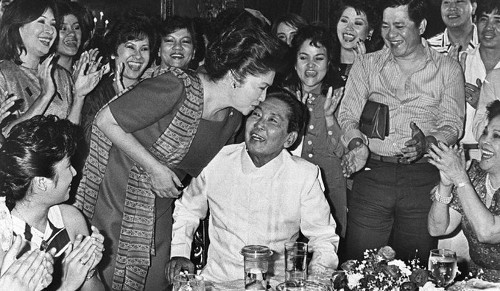 The Marcos administration also promoted Filipino culture and put up sites showcasing the rich Filipino heritage, including the Philippine International Convention Center, Cultural Center of the Philippines, Folk Arts Theater, Film Center of the Philippines, National Arts Center in Makiling, Nayong Pilipino and People's Park in the Sky in Tagaytay. Free concerts were held at parks for the public to enjoy classical music, such as "Concert at the Park", "Paco Park Presents" and "Puerto Real Evenings".
The National Manpower and Youth Council was founded in 1976 and is now the TESDA or Technical Education and Skills Development Authority.
President Marcos' Presidential Decree 27, which called for the "emancipation of tenants from the bondage of the soil", was also among his notable contributions to social justice.
In the field of diplomacy, Marcos initiated the formation of ASEAN in 1966 - together with the heads of state of Indonesia, Malaysia, Thailand and Singapore - that has since grown to 10 member-states. The country also hosted a summit of seven countries - the US, South Korea, South Vietnam, Thailand, Australia, New Zealand and the Philippines - to discuss the worsening conflict in Vietnam and the containment of communism in Southeast Asia.
Marcos declared martial law in 1972 to contain the growing communist insurgency and to usher in a "New Society" founded on his vision of a new social order marked by economic, political and social reforms. In his book, Notes on the New Society, he referred to it as a movement aimed at liberating the Filipino people from poverty. The Philippines actually attained self-sufficiency in rice in 1968 by promoting the cultivation of hybrid rice. And one of the most important economic programs in the 1980s was the Kilusang Kabuhayan at Kaunlaran, which encouraged barangay residents to engage in livelihood projects.
All this, describe as the late president's legacy to the nation.
Critics of the Marcos administration would almost certainly take a dim view of such an assessment of this period in our contemporary history.
In the end, history will be the judge of the Marcos years.