Social Weather Stations AKA Duterte Demolition Service?
Saturday November 04, 2017 ()
Social Weather Stations (SWS) should be renamed DDS (Duterte Demolition Service) for letting itself be extensively used by the yellow mob to get at Duterte and his war on drugs.
In two successive day, October 31 and November 1, SWS went on with its series on the war on drugs, "which are not commissioned" according to the pollster. So many questions on the drug war and this is not commissioned?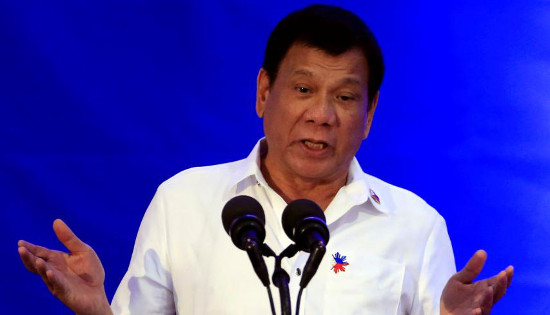 The October 31 results are particularly questionable because of a clearly false premise which was that the police get monetary rewards for killing drugs suspects.
The survey question was "it is right for policemen to be given cash rewards for every person they kill who are allegedly using illegal drugs or involved in the illegal drug trade."
The survey naturally gave a result of a majority, 65 percent, disagreeing, while 15 percent agreed.
The survey then gave a twist on the results putting it in contrast to respondents' support to Duterte.
In the survey, SWS stated that public satisfaction with the national administration's campaign against illegal drugs hardly varied by people's agreement or disagreement that it is right for policemen to be given cash rewards for every suspected drug user and drug pusher they kill.
The survey also obviously gave reference to Duterte's oft-repeated claim that the use of drugs shrinks the brain of a person whose mental capacity becomes oriented toward crime primarily to support the addiction.
It came up with results of 51 percent disagreeing, 28 percent agreeing, and 20 percent undecided on the statement that "persons who use drugs or are involved in the illegal drug trade do not have the capacity to change anymore".
The November 1 survey did not even pose a question but a suggestion. "It cannot be avoided that there are innocent citizens who will die in order to completely eradicate the illegal drug problem in the country."
It received a response of 46 percent agreement and 35 percent disagreement.
It posed another pitch about "In our area, the administration probably has people who secretly observe and report those who are users and those who are sellers of illegal drugs" to which 49 percent agreed and 19 percent disagreed.
Of course it again compared the SWS suggestions on the respondents who indicate satisfaction with President Duterte which SWS said "tends to be lower among those who disagree that the government probably has people who secretly observe and report drug users and pushers."
Aside from the drugs survey series that stretched way back September, it also held a drugs forum in October 11 conducted by SWS deputy director for Survey Design, Analysis and Training Vladymir Joseph Licudine.
The forum was titled "What Filipinos Say About President Rodrigo Duterte's Drug War."
SWS said that the result of the forum indicated "although majority of Filipinos are satisfied with the illegal drugs campaign, they want drug suspects arrested alive; pluralities are undecided if the police are telling the truth on whether drug suspects really resisted arrest; people increasingly lean toward disbelief of the police; public safety fears have not gone down as promised by President Duterte; it is not right to give cash reward to policemen for every illegal drugs related killing and they believe that there are people who secretly report users and sellers in their locality."
SWS added that Licudine held a similar forum "at the 15th Annual Conference of the International Society for Quality-of-Life Studies (ISQOLS), held in Insbruck, Austria from September 28 to 30, 2017."
SWS claims that the campaign, which is obviously what it is, was "not commissioned" yet it perfectly fit with the current yellow ouster bid on Duterte.
It is foolish to believe that everything happened by chance.
Sources:
(This article is adapted from the source listed above. We are unable to grant permission for any kind of reproduction other than social media shares.)