Sereno and her PR groups are trying hard to portray her as the victim of vendetta
Monday November 06, 2017 ()
Yet another new pro-Sereno group has sprouted, expressing support for Chief Justice Lourdes Sereno by damning the "cast and characters" it claims, as being behind the impeachment complaint filed against her.
A new group which claims to be a movement said: "The cast and characters behind the impeachment complaint against Supreme Court Chief Justice Sereno are out for vengeance and ambition."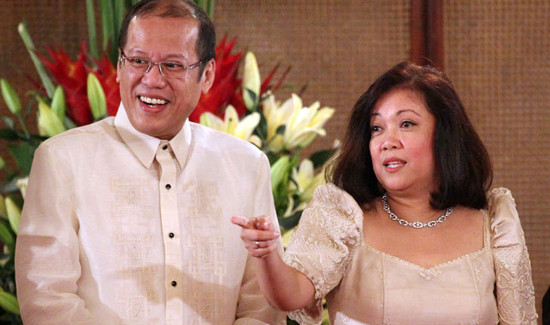 A statement issued by a group called Pinoy Aksyon for Governance and Environment added that "Impeachment is an (extraordinary) remedy to strengthen our democratic institutions. It should not be used as a convenient tool to serve vested interests." The group lamented how the House of Representatives have been "giving credence" to the impeachment complaint filed by lawyer Larry Gadon.
Earlier, a pro-Sereno group calling itself the Filipino Alliance for Transparency and Empowerment (FATE) sprouted expressing fears that the impeachment hearing for Sereno's impeachment case might turn into a "kangaroo court."
That didn't fly with the general public, however, and neither will Pinoy Aksyon's press statements.
From the many instant groups formed in support of Sereno, it certainly looks like the Chief Justice senses the inevitability of the House of Representatives, after a hearing on probable cause, to elevate this to the Senate for trial.
But before that, she knows that she, through these newly formed pro-Sereno groups suddenly sprouting, has been hard at work to picture the House as having an ax to grind against her and portraying herself as a victim while the complainant is a "witch hunter" who doesn't mind "burning in hell" as long as satisfies his benefactors. They, however, remain unnamed.
The group Pinoy Aksyon stressed that "as much as Pinoy Aksyon wants to insulate the Judiciary from further political inclusions, we take notice of this public information in hopes that the public may be enlightened on the issues."
This was stated by Alberto Vicente, the convenor of the group that fashions itself as an independent think tank with development workers at its members.
What comes off, however, from these newly sprouted pro-Sereno groups is that in defense of principal, these groups resort to insults and accusations, instead of answering the issues raised in the impeachment complaint. They have been demanding that Sereno's lawyers be allowed to cross-examine the resource persons and witnesses who may be summoned by the House justice committee, even as Sereno and her lawyers know that the House rules do not allow lawyers of the respondent to cross-examine the witnesses against Sereno.
She has, however been given the option to cross-examine the witnesses herself.
Yet she and her spokesmen insist that her "rights" are being denied her by not allowing her lawyers to cross-examine the witnesses.
The Chief Justice and her PR groups are trying hard to portray her as the victim of President Duterte's vendetta.
Truth is, Sereno really shouldn't be complaining since the way her impeachment complaint is being handled by the House is vastly different from the way the late Chief Justice Renato Corona's was treated. There was hardly any hearing at all. The yellow president wanted Corona impeached and his will was done — no hearing, instant articles of Impeachment rushed and in less than two days, this was signed by some 200 congressmen, and was submitted for trial.
Today's House has been giving her all the opportunity to reply to these allegations and even inviting her to attend the hearing on probable cause and cross-examine the witnesses. And yet she complains about her rights being denied her by the House of Representatives, using instead her PR groups to make it appear that there is no basis for her impeachment.
If this is truly what she believes, then she should prepare herself and her lawyers to fight it out during the Senate Impeachment Trial, which will have to come, once the Articles of Impeachment document is signed and passed by the required number of congressmen and approved in plenary.
Since it will be a trial, then her lawyers certainly can defend her on legal and constitutional arguments, and even cross-examine the witnesses who will be called by the prosecutors and the Senate, acting as senator-judges.
But perhaps, while Sereno may be impeached by the House, the Chief Justice may just resign before a scheduled trial.
Sources:
(This article is adapted from the source listed above. We are unable to grant permission for any kind of reproduction other than social media shares.)