P51B case vs Marcoses junked for insufficiency of evidence
Wednesday June 20, 2018 ()
The Supreme Court yesterday, June 19, 2018, denied a motion by the Presidential Commission on Good Government (PCGG) which sought to seize P51 billion from the estate of the late President Ferdinand Marcos and others who allegedly enriched themselves during his administration.
In the 28-page decision penned by Associate Justice Noel Tijam, the SC First Division backed an August 25, 2010 ruling of the Sandiganbayan that dismissed the PCGG's motion for reconsideration due to "insufficiency of evidence."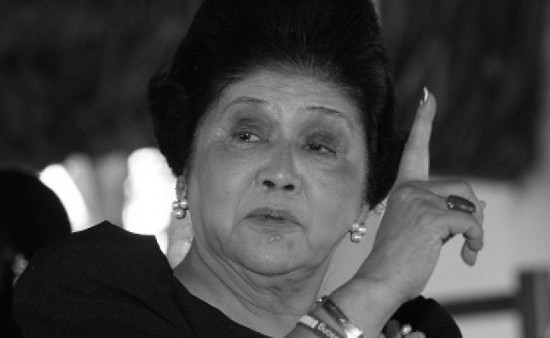 The original case filed by the PCGG before the anti-graft court sought the "reconveyance, reversion, accounting, restitution and damages" of said amount from the Marcos estate.
Named respondents in the case were former First Lady Imelda Marcos and 15 others, including businessman Roberto Cuenca, former Trade Minister Roberto Ongpin, former Philippine National Bank president Panfilo Domingo and former Development Bank of the Philippines vice chairman Don Ferry.
The Sandigabayan ruled that PCGG's testimonial evidence, which alleged the respondents engaged in "schemes, devices and strategems to acquire ill-gotten assets," was insufficient to establish the guilt of the accused.
But the PCGG had insisted the Sandiganbayan should not have excluded the documentary pieces of evidence it submitted, which included executive issuances, court decisions and resolutions anchored on the "best evidence rule."
The Supreme Court decision read:
"Juxtaposing the specific allegations in the complaint with the Republic's documentary and testimonial evidence and as against the respondents' documentary and testimonial evidence showing the dye organization and existence of the CDCP, the Court agrees with the Sandiganbayan that the weight of evidence fails to preponderate in the Republic's favor."
"The Court finds it opportune to echo its concluding statement in Marcos-Manotoc case if only to emphasize the importance of a well-executed effort on the part of the government to recover ill-gotten wealth and the dire consequences if done improperly, hastily and haphazardly."
Sources:
P51B case vs Marcoses, "cronies" junked, John Henry Dodson, June 20, 2018, Daily Tribune
(This article is adapted from the source listed above. We are unable to grant permission for any kind of reproduction other than social media shares.)